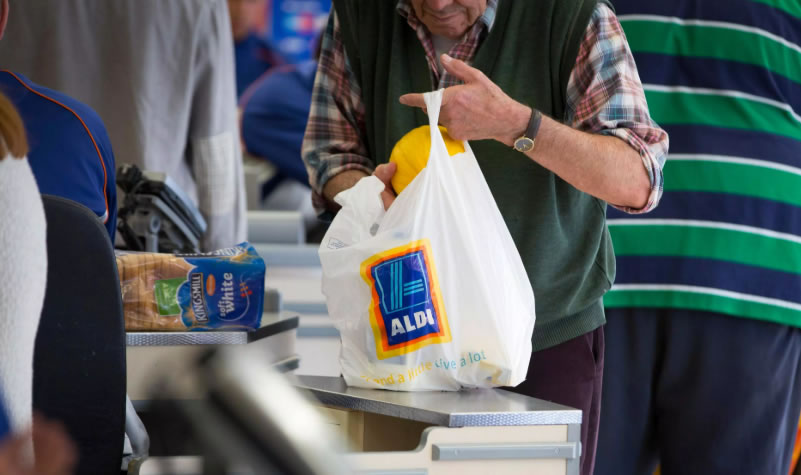 Does Aldi do Student Discount?
Grocery shopping can eat up most of your money when you're an unemployed student.
Luckily, Aldi is one of those stores known for its bargains and great prices. We also know a few hacks that can help you save even more, so check them out below.
1. Aldi Super Six Deals
Meat and veggies are primary products in a healthy diet, and every fortnight you can get them from Aldi at a bargain.
Known as Super Six deals, they consist of a selection of seven discounted types of meat and six various fruits and veggies sold at only 45p each.

Super Six Deals at Aldi are a great way to top up your food shop at a bargain price and get your 5 a day in!
2. Look Out for Aldi Discount Labels
Even out of the promotion, you can get some real deals for meat at Aldi. All you have to do is look out for the discount label on the packaging.
These products are close to the expiration date, but you can cook the meat right away or freeze it for longer term storage.
3. Pay With Cashback Credit Cards
Many credit cards give you cashback for shopping at Aldi. If you're usually buying groceries from this store and plan to get a credit card, it's worth checking out if the card you want includes cashback on your Aldi purchases.
4. Don't Buy Personal Care Items
Branded personal care items are never truly discounted at Aldi. Just stick to groceries and other hot deals you might find, and buy your personal care items elsewhere.
5. Don't Buy Branded Products
Alongside with personal care items, all other branded products are usually quite expensive at Aldi.
Moreover, Aldi's private label products are sometimes as delicious as the branded ones and often cost a fraction of the price.

Buying Aldi's own brands is a no brainer - find which ones you like and substitute them for the named brands. You'll save a fortune!
6. Use a Box Instead of Shopping Bag
If you forgot your shopping bag at home, grab an empty box while walking through the aisles and use it to box your items at the counter.
The box is free, and you won't have to buy another shopping bag.
7. Check Out the Special Buys
Aldi also has special buy sections for most of its products, including the fresh ones.
It is always worth to check what's on offer before buying, whether you shop in-store or online.
8. Subscribe to the Aldi Newsletter
Would you like to find out what's on offer before anyone else? Then subscribe to the newsletter.
That's a sure way to get your hands on some exclusive deals, bundles, or promotions. Sometimes, you might even get a birthday or special event discounts.
9. Get Aldi Discounts On Baked Goods
If you're visiting Aldi right before the closing time, there are good chances to score some deals on baked goods. Other fresh products may also be on offer late in the evening.
10. Always Check the Bargain Bins
While bargain bins are often money sinks that tempt you to spend your cash on useless products, sometimes you might actually find real deals.
Check them out each time you visit Aldi and see if you can get your hands on a true bargain.