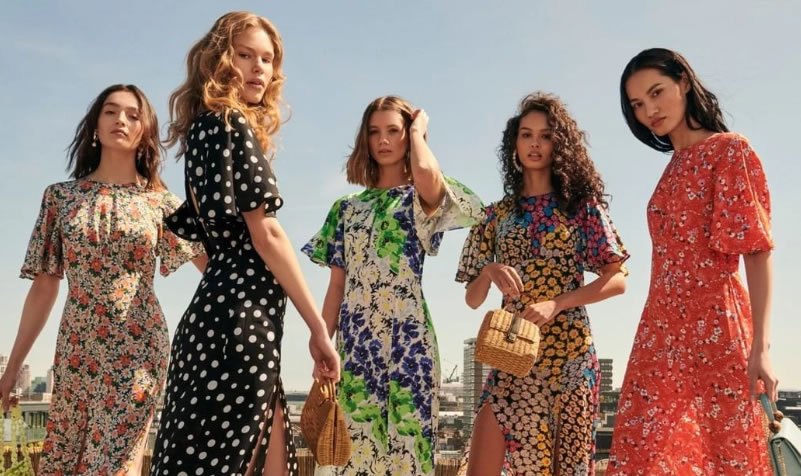 Does Asos do Student Discount?
Yes. Asos does do a student discount worth 10% when you sign up through Unidays. Simply register with the Unidays site and you can get access to the 15% money off. You might be a student, but you still have to put something on every morning before getting to Uni!
If you're shopping at ASOS, these 10 money saving hacks might help you score a deal and keep more cash in your pocket.
1. ASOS Student Discount
Studenthood comes with benefits, including a 10% off at ASOS if you use the ASOS Student Validation form from UniDays.
You'll have to use your NUS card number at checkout, and you can spend up to £500 per month with this discount.
2. Shop at ASOS Outlet
If you don't mind wearing last season's fashion, check out ASOS' Outlet page. You can get discounts of up to 70%.
Rest assured that you'll still be highly fashionable – and richer than your peers who don't buy from the outlet.
3. ASOS Premier Delivery
ASOS delivery costs £3, but you can subscribe to ASOS Premier Delivery and benefit from free delivery worldwide. The service costs £9.95 a year, but that could be cheaper if you order more than three times in a 12-month period.

If you shop frequently at ASOS then pay for Premier Delivery - only £9.95 for the year for unlimited orders
4. Get Free Delivery
If you don't shop that often, you can still get free delivery if your order is over £20.
If the items you want are close enough to the amount but don't reach it, it's worth checking the outlet for cheap accessories you might need.
5. Sign Up to ASOS Newsletter
The ASOS newsletter will get all the offers and deals directly to your inbox.
It's worth it, especially if you want to benefit from Black Friday or Christmas discounts without too much hassle.

Signing up to the ASOS newsletter is the first thing you should do. Keep updated with discount codes, offers, and Black Friday Deals
6. Save for Later
Save for Later is a trick that works on most online stores. If you see an item you want, save it for later or add it to your basket, but don't proceed with the checkout.
Leave it there for a few days or weeks. ASOS will most likely send you a discount voucher for it.
7. Use Discount Codes
The internet is full of discount codes that expire without anyone using them. A trick to figuring out if the item you want might be discounted is to pay attention during the checkout phase.
If there is a discount code box, it means there is a code for it somewhere out there. You can use a chrome extension or app to find the discount codes quicker.
8. Subscribe to A-List
A-List is ASOS' loyalty programme. You will get 500 points for every £100 spent, which is the equivalent of a £5 voucher. Not only, but the more you spend, the more discounts you'll get.
9. Buy in Another Currency
Not many people know that branded items are cheaper in the US than in the UK. If you're a Premiere Delivery member, you can benefit from free delivery worldwide.
Which means that you can buy that cute pair of jeans from the US version of the website and have it delivered to your doorsteps in the UK.
10. Buy in Bulk
Basics items such as underwear come cheaper if you buy them in bulk. Look for bundles or check the multi-pack section to see if you could save some money by buying more than one item.