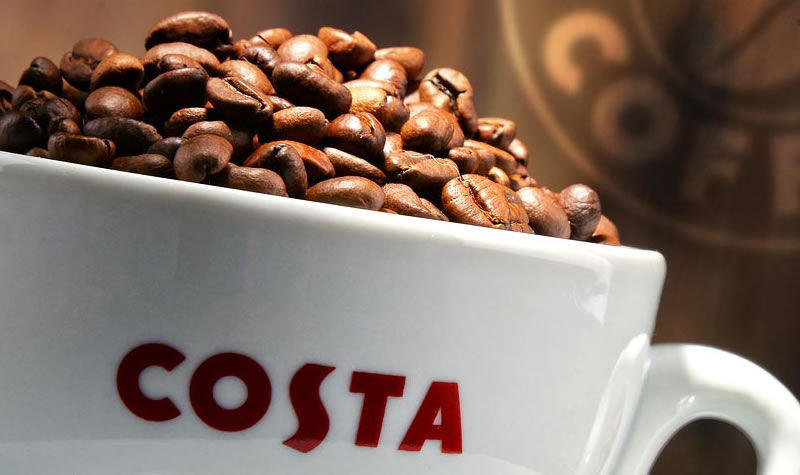 Does Costa Coffee do Student Discount?
No. At the moment there is no official student discount for Costa Coffee. But we do have a great list of money saving tips to get more coffee for your money. If you can't imagine your mornings without a reviving cup of coffee, these 10 money saving hacks for Costa Coffee could help you save a small fortune on your daily cuppa.
1.The Costa Coffee Card
Costa Coffee loyalty card earns you 5 points for each £1 spent on their goods, and you can pile up those points to use them later. Get nice discounts, and freebies when you gather enough points.
2. Save the Planet – Reuse Cups
Costa Coffee offers you the option to save the planet by bringing your used coffee cup to get it refilled. By doing so, you get 25p off your order. Save the plant and save some cash too!
3. Make Your Own Cappuccino
If you want a cappuccino, make your own by ordering a regular espresso and a free Babyccino. You'll save 70p with this trick. If you drink coffee daily, that's £249.20 a year that stays in your pocket.
4. Use the Costa Coffee Coupons
Like with many coffee chains like Café Nero or Starbucks, you can find lots of discount coupons online. Simply grab one, take a photo of it with your phone and show it to the cashier. You can get up to 30% off your order with this trick.
5. Check Costa's Website for Offers
You can simply open the Costa Coffee website and see what offers and deals are available. It doesn't take much time to do that, and you can save some cash. Maybe there is a 20% discount on your favourite coffee? Just check the website and grab your deal.
6. Keep Your Eyes on The Shop Panels
Costa Coffee is known for its deals that come and go on a daily basis. Some of them are hidden while others are just standing there, waiting for you to grab them. Keep your eyes on the panels above the cashier; there can be some nice stuff written there.
7. Subscribe to The Costa Coffee Newsletter
If you subscribed to Costa Coffee newsletter, you might be in luck. They often send coupon codes via email to their subscribers. Check your inbox and see if you can grab a discount. You can get up to 15% off and sometimes a free coffee!
8. NHS Discount Costa Coffee
If you're an NHS student, take your badge with you next time you visit Costa Coffee, and you can get 10% off your order. The discount is not eligible at all stores, but it's a good idea to ask.
9. Don't Buy Bottled Water
Great money saving hack at virtually all stores; if you like water with your coffee, ask for tap water instead of paying for bottled water. This trick can save you lots of money all year round and in most stores.
10. Split a Large
Visiting Costa with a mate? Buy a large coffee and split it instead of getting two espressos. This trick works with all coffees that come in more than one size.