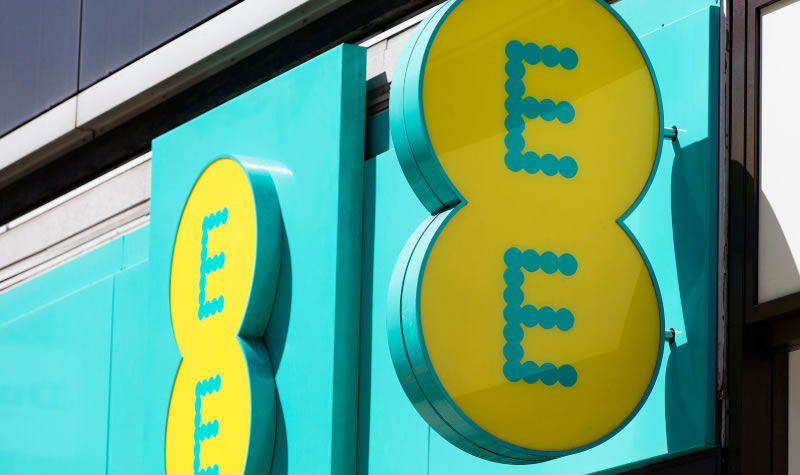 In today's world, everyone has a mobile phone. The mobile plan, though, can claim a big slice of your student budget. If your operator is EE, check out these 10 money saving hacks to reduce your bill and keep some extra cash in your pocket for those fun curry nights with your buddies.
Does EE have student discount?
The good news is that yes EE does have a student discount code for you to use. Students can get up to 20% off EE contracts and 500MB of free data to use each month on the network. Students can also get six free months of Apple Music three free months of BT Sport.
1. EE Student Deals
The first thing to do when you're a student is to sign up to UniDays or Student Beans. Once you have an account with them, you can use it to score better deals on your EE plan.
Currently, the operator gives you 20% off your plan, 500MB data safety net, as well as three months of free BT Sport and six free months of Apple Music.
2. EE NHS Deals
If you're an NHS student, you can also get 20% off your monthly plan; you must use your NHS email address to claim the voucher. The nice perk is that you can also offer the same discount to up to 5 friends.
3. EESmart Plans
Not many people know that EE proposes an array of smart plans. For instance, if you mostly use your mobile for watching videos or streaming online music, you can opt for a smart plan with zero data usage on music and video apps.
4. EE Music Pass
Similar to the Smart Plans, the EE Music Pass lets you enjoy zero data usage on selected music apps. It costs £7.99 a month, but it's surely cheaper than exceeding your data allowance.
5. Negotiate a Better Plan
If you're on a monthly paid plan, know that you can negotiate better deals on your contract renewal.
The trick is to contact the customer service and tell them you want to end the contract because another operator has better deals. EE will usually propose a better plan to retain you as a customer.
6. Check Your Current EE Usage
It is often tempting to go for a slightly more expensive plan that offers unlimited minutes or more-than-you'll-ever-need data allowances.
Before signing a contract, though, ask yourself if you really need those perks. Check your current usage and see if you could go for a cheaper plan.
7. Get A EE SIM-Only Plan
Unless you absolutely need a new handset, getting a SIM-only plan is a sure way to massive savings.
Or if you really want a new handset, know that it's often more advantageous to buy it separately and pair it with a SIM-only plan than getting a bundle from EE.
8. Tell About Your Problems
If you've experienced any issues lately, such as poor coverage or too long waiting times to speak to an operator, contact the customer service and tell them about the issue. Be as nice as possible, and you'll likely get free data as a reward for your annoyance.
9. Use Comparison Sites
Do you find it hard to decide which is the best plan for you? Use a comparison site. Seeing the various deals and their prices side by side will give you a clearer picture of how much you can save.
10. Avoid The Upgrade Trap
EE, like most mobile operators, may contact you to propose "upgraded" deals or plans.
This usually consists of more data allowance or more minutes for a small extra fee. Before accepting the deal, consider if you really need the upgrade.
Chances are you don't, and you can save some cash by declining the offer.
Are you an ee student looking for a discount on that item you've been wanting? Look no further! We've got everything you need to know about ee student discounts right here – get ready to make the most of your student budget!
What is the ee student discount?
EE is pleased to offer a student discount of up to 20%. Student customers must be aged 18 years or over, have registered on the ee.co.uk website and be on one of our eligible mobile plans.
Once you've registered with EE, you can get access to this exclusive student discount by verifying your student status through UNiDAYS. Linking your UNiDAYS account with EE is easy because all you need to do is log in and then validate your details. Once complete, the discount will automatically be applied to your plan and you'll start saving money straight away!
You'll also benefit from access to great rewards like unlimited streaming data on selected entertainment apps (which comes in handy during the holidays!) and our 5GEE WiFi roaming service when travelling abroad too.
If you're a current EE customer then don't worry! You can apply this student discount after 12 months providing that there has been no change to your device or plan since taking out your contract as long as eligibility requirements are met
Is there an EE student discount with Unidays?
EE is offering a special discount to students with their #Unidays partnership. Students can save 20% off their EE mobile plans and accessories when they join the #Unidays Student Discount Program.
The Unidays program lets students access great discounts on a wide range of products and services, including up to 20% off choice of selected mobile phones and accessories. To get the most out of this great student offer, customers will need to be a post-primary or postsecondary student over 18 years old, have an active email address and must not have had an EE pay monthly plan in the past 6 months.
Customers can access discounts on newest handsets such as Apple's iPhone 11 Pro Max, Samsung's S20 Ultra 5G, and Huawei's P30 Pro with no upfront cost required so that students can make sure they've got the perfect phone for their studies on a budget. As well as discounted handsets customers also benefit from discounts on accessories such as cases, chargers and headphones – all without having to leave campus!
EE's Unidays student discount plan makes it easier than ever for students to stay connected while they learn – now having access to quality handsets with discounts too good to miss!
EE discount with sim only
EE offers students a generous monthly discount on selected SIM Only plans. For example, you can get unlimited calls, texts and 20GB of data for only £20 per month on an 18-month plan. This deal is available to both existing and new EE customers, so long as you have a valid student ID or your NUS Extra card.
The 18-month plan also grants you access to exclusive discounts and offers from EE partners, such as Apple Music, Now TV and Spotify. As part of this discount package, you'll also be eligible for the new 'Swap' service from EE that allows you to upgrade or downgrade your SIM Only plan whenever you like without any additional charges in the first three months of your contract.
So if you're looking for a great way to save money on your smartphone needs as a student then an EE Student Discount SIM Only Plan could be just what you need!
ee discount in store
To take advantage of the student discounts offered by EE, students must be enrolled in full-time education at an accredited college or university.
This educational institution must have an agreement with EE and the student must have a valid student ID card. If requirements are met, students can get a discount on their mobile phone arrangements and select products in-store.
In store, you can find discounted products such as the Apple iPhone 11 Pro Max (256GB) which is available for £699 upfront instead of £1,099 ordinarily.
Alongside that you can get instant access to EE services including roaming data across 48 EU countries as well as unlimited calls and texts UK wide. You may also find other great offers such as 30% off accessories for your device like cases and chargers.
Not all products available in store are eligible for discount purposes so you should check before handing over your money to make sure that you're getting the best deal possible from EE's Student Discounts – so always come prepared with your ID card when purchasing.
EE discount apple watch
EE offers discounts on a range of Apple products, including the Apple Watch. Consumer and business customers can get a 20% discount off the recommended retail price when buying an Apple Watch from EE's online and store networks.
EE requires customers to sign up for an 18, 24 or 36 month plan in order to qualify for the discount. There is also usually a £50 upfront cost and then monthly rates depending on your chosen plan.
The 20% discount applies only up to a maximum of two Apple Watches per customer.
As long as you are in possession of your EE device(s) and have maintained all necessary payments throughout your contract, you will be eligible to receive the applicable discounts on Apple products when purchased through EE channels or ee.co.uk following completion of your contract period with EE each year after the initial period has expired up to a maximum of two products per customer per 12 months period for that particular offer/promotion.
ee nhs discount
EE, are proudly supporting NHS workers in the UK by offering an exclusive discount. This includes a 20% off Pay Monthly or SIM Only plans, plus up to 10GB extra data on their allowances.
To take advantage of this offer and get special savings on EE services, all you need to do is:
Be currently employed with the NH
Verify your ID with a valid NHS email address
Sign up on an EE pay monthly or SIM only plan, either online or in an EE store
These discounts are available to all full-time and part-time NHS staff who are UK residents, including nurses, doctors and administrative staff. This discount is our way of thanking you for your service to the country and supporting everyone's health needs.
In addition to this discount, we also have a range of student offers available if you want more savings.
Check our website for details of the latest deals on Pay Monthly plans. Whether you need a new phone or just want an internet connection for studying, we can help with great discounts aimed at making mobile services accessible for students across the UK.