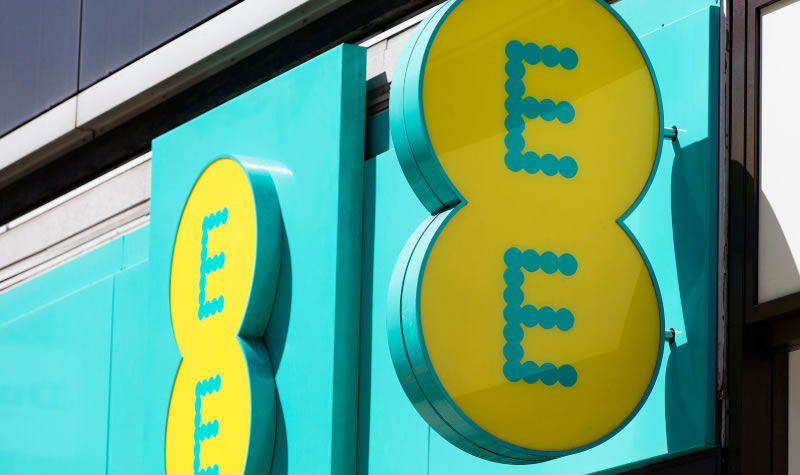 In today's world, everyone has a mobile phone. The mobile plan, though, can claim a big slice of your student budget. If your operator is EE, check out these 10 money saving hacks to reduce your bill and keep some extra cash in your pocket for those fun curry nights with your buddies.
Does EE have student discount?
The good news is that yes EE does have a student discount code for you to use. Students can get up to 20% off EE contracts and 500MB of free data to use each month on the network. Students can also get six free months of Apple Music three free months of BT Sport.
1. EE Student Deals
The first thing to do when you're a student is to sign up to UniDays or Student Beans. Once you have an account with them, you can use it to score better deals on your EE plan.
Currently, the operator gives you 20% off your plan, 500MB data safety net, as well as three months of free BT Sport and six free months of Apple Music.
2. EE NHS Deals
If you're an NHS student, you can also get 20% off your monthly plan; you must use your NHS email address to claim the voucher. The nice perk is that you can also offer the same discount to up to 5 friends.
3. EESmart Plans
Not many people know that EE proposes an array of smart plans. For instance, if you mostly use your mobile for watching videos or streaming online music, you can opt for a smart plan with zero data usage on music and video apps.
4. EE Music Pass
Similar to the Smart Plans, the EE Music Pass lets you enjoy zero data usage on selected music apps. It costs £7.99 a month, but it's surely cheaper than exceeding your data allowance.
5. Negotiate a Better Plan
If you're on a monthly paid plan, know that you can negotiate better deals on your contract renewal.
The trick is to contact the customer service and tell them you want to end the contract because another operator has better deals. EE will usually propose a better plan to retain you as a customer.
6. Check Your Current EE Usage
It is often tempting to go for a slightly more expensive plan that offers unlimited minutes or more-than-you'll-ever-need data allowances.
Before signing a contract, though, ask yourself if you really need those perks. Check your current usage and see if you could go for a cheaper plan.
7. Get A EE SIM-Only Plan
Unless you absolutely need a new handset, getting a SIM-only plan is a sure way to massive savings.
Or if you really want a new handset, know that it's often more advantageous to buy it separately and pair it with a SIM-only plan than getting a bundle from EE.
8. Tell About Your Problems
If you've experienced any issues lately, such as poor coverage or too long waiting times to speak to an operator, contact the customer service and tell them about the issue. Be as nice as possible, and you'll likely get free data as a reward for your annoyance.
9. Use Comparison Sites
Do you find it hard to decide which is the best plan for you? Use a comparison site. Seeing the various deals and their prices side by side will give you a clearer picture of how much you can save.
10. Avoid The Upgrade Trap
EE, like most mobile operators, may contact you to propose "upgraded" deals or plans.
This usually consists of more data allowance or more minutes for a small extra fee. Before accepting the deal, consider if you really need the upgrade.
Chances are you don't, and you can save some cash by declining the offer.