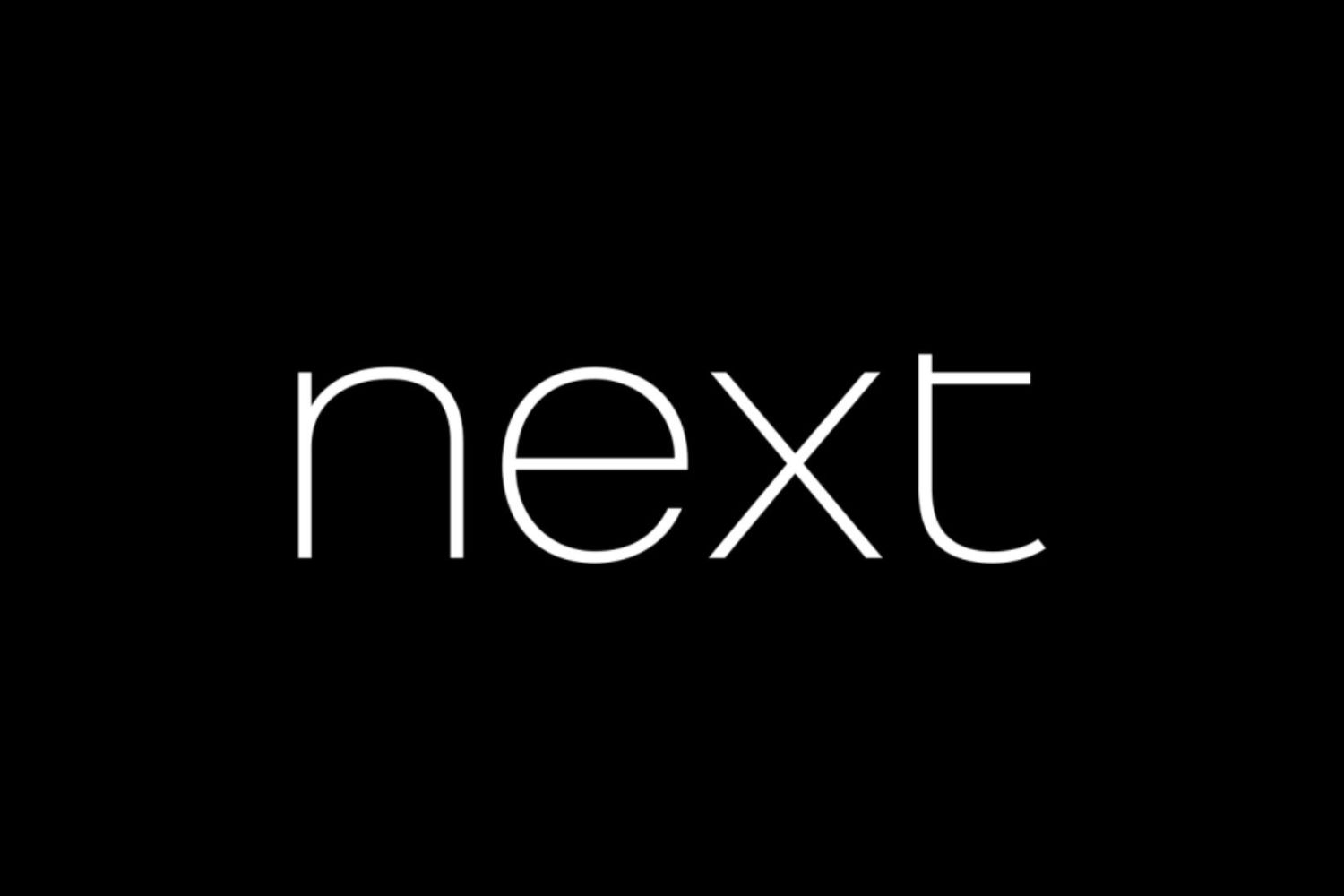 Feeling frustrated trying to find when the next sale date is? You're not alone.
Whether you're looking for new clothes or the latest gadgets, this article will help you track down all the best quarterly Next sale dates so you can shop to your heart's content. Read our article below.
How often do Next have sales?
Next is known for hosting various seasonal and annual sales, making it a shopper's paradise. However, there is no fixed duration for Next sales, as the brand keeps updating its inventory throughout the year. However, the brand is known to host some of the most popular sales during the following periods:
Next Boxing Day Sale: It is one of the most anticipated sales of the year, where you can avail of up to 50% off on products across categories. The sale usually starts on December 26th, and the discounts continue until the new year.
Next Mid-season Sale: This sale brings you amazing discounts on select products during the spring season. The sale usually takes place in late March or early April.
Next Summer Sale: This sale offers excellent discounts on products across categories during the summer season. The sale usually takes place in the first week of July.
Next End of Season Sale: At the end of every season, Next clears its stock to make room for new collections, and you get to avail huge discounts of up to 70% off. This sale usually takes place in January, May, and September.
When is the Next sale 2023?
Next tend to follow a pattern of annual sales events, such as end-of-season sales, Black Friday sales, or annual clearance events.
Keep an eye out for announcements from your favorite retailers about their upcoming sales events, as they may offer discounts on your favorite products during these periods.
In addition, signing up for retailers' newsletters or loyalty programs can often give you early access to sales, exclusive discounts, and other perks.
While you may not know the exact dates of future sales events, you can stay informed about upcoming deals by staying connected to your favorite retailers and checking their websites regularly.
Next Spring sale
Next Spring sale is scheduled to be held on March 21, 2023. This annual sale event features huge discounts and offers across various categories, including fashion, electronics, home decor, and more.
Along with price discounts, customers can also look forward to additional cashback and reward points on select products. The sale is expected to last for a week, ending on March 28, 2023.
Make sure to mark your calendars and keep an eye out for the best deals and steals of the season during the upcoming Next Spring sale.
Next Summer sale dates
The next summer sale dates depend on the retailer and their policies, but historically summer sales start around the Fourth of July and continue throughout the remainder of July and August. Some popular retailers like Amazon, Best Buy, and Walmart have also started offering online-only sales leading up to the Fourth of July holiday.
During this time, shoppers can expect to find discounted summer merchandise like outdoor furniture, grills, swimwear, and summer clothing.
Keep an eye out for newsletters and targeted ads from your favorite retailers to stay up-to-date on their summer sale dates and promotions. Plan ahead, make a budget, and beat the summer heat with some great bargains.
Signing up for newsletters and creating online shopping accounts with your favorite retails can also give you exclusive access to sales and discounts.
Next autumn sale
The next autumn sale is just around the corner! Here are the upcoming sale dates to mark in your calendar:
Black Friday Sale: November 26, 2023
Cyber Monday Sale: November 29, 2023
Thanksgiving Sale: November 25, 2023
These three sales are some of the biggest shopping events of the year and are the perfect opportunities to snag great deals on everything from electronics to clothing to home goods. Don't miss out on these unbeatable deals!
Previous sales dates
Next Sale dates are not available yet, but based on previous sales dates, we can predict the possible window for the next sale
These are just the previous sales dates and keep in mind that the next sale dates can vary. To stay updated, keep an eye on the company's website or social media pages for any official announcements regarding the next sale.
How do I get a Next sale slot?
Getting a Next sale slot can be challenging due to the high demand for discounted products. However, there are several tactics you can use to increase your chances of securing a slot for the Next sale.
Here are some tips to help you get a Next sale slot:
Create a Next online credit account – this is a crucial step to accessing the sale. Ensure that all your details are up to date and accurate and you have £200 credit balance.
Check the Next website regularly for updates on the sale dates. Next typically announces its sale on social media, so follow them on Twitter and Facebook.
Try logging onto the website a few minutes before the sale starts to ensure you're ready to shop when the sale goes live.
Use multiple devices, such as your laptop, tablet or phone, to increase your chances of accessing the sale. It may also help to use multiple internet connections if you have access to them.
If you're struggling to get a slot, try logging into the Next sale late in the evening when there is less congestion on the site.
By following these tips, you'll be better placed to secure a slot for the Next sale and get the best possible deals on the items you love.
What is a Next VIP slot?
A Next VIP slot is an exclusive early access slot that grants a certain number of customers the opportunity to shop the Next sale before it opens up to the general public. Typically, Next VIP slots are offered a few days before the sale begins and provide shoppers with the chance to purchase popular items at discounted prices before they sell out.
Here are the upcoming Next sale dates for 2021:
Spring Sale: In 2021, the Next spring sale is expected to begin in late March or early April.
Summer Sale: The Next summer sale usually begins in early July.
Autumn Sale: The Next autumn sale typically begins in late September or early October.
Winter Sale: The Next winter sale is usually held on Boxing Day (December 26th) or the day after.
What can prevent me being offered a Next VIP slot?
Next VIP slots for sale events are highly coveted and limited, so it's important to understand what might prevent you from being offered a slot.
Here are several factors that could rule you out of the running:
Inactivity: If you haven't shopped with Next in a while, you may not be offered a VIP slot. The retailer favors customers who are actively engaged with their brand.
Payment Issues: If you have any outstanding payments, your account may be flagged and your VIP slot offer revoked.
Returns: If you return items frequently, your account may be labeled as "high-risk," meaning you're less likely to be offered a VIP slot.
Incorrect Contact Information: If Next can't reach you via email or text, then they won't be able to offer you a VIP slot.
Incomplete Profiles: If you haven't filled out all fields on your profile or haven't verified your email address or phone number, then you may not be eligible for a VIP slot.
It's important to note that these factors aren't always the sole reasons for not being offered a VIP slot but can be considered as important reasons. Moreover, keep an eye on Next's website and social media pages for early announcements of upcoming sale events, as they may release limited VIP slots to customers who register early.
What happens when you get a Next VIP slot
A Next VIP slot is an exclusive invitation offered to Next customers giving them early access to the Next sale event. The invitation is sent via email and is based on various factors such as shopping frequency, purchase history and how long they've been a Next customer.
When you receive a Next VIP slot, you get access to the sale 24 hours before it goes public. This means you can shop the sale early and grab the best deals before they are sold out. You can browse a vast selection of discounted clothing, footwear, accessories, and homeware while shopping from the comfort of your home.
Here's what you should know if you receive a VIP slot:
1. You need to log in to your Next account to access the sale. Once you've logged in, you will have 24 hours to browse and add items to your basket before the sale goes public.
2. There's a limit to the number of items you can purchase. Make sure you check the terms and conditions for the exact limit.
3. Some items may sell out quickly, so it's best to order as soon as the sale starts.
4. If you change your mind about a purchase, you can return it as usual.
The Next VIP slot is a much-awaited event for Next customers. Make sure you keep an eye out for the next sale dates and be ready for when the slot opens.
More tips to save money at the Next sale 2023
The Next sale is an exciting opportunity to get great deals on clothing, accessories, and home goods. By knowing the Next sale dates and following some simple tips, you can save even more money.
Here are some useful tips to keep in mind for the Next sale 2023:
Know the sale dates: The Next sale typically takes place in January and July, and it is important to know the precise dates to get the best deals.
Make a list: Before the sale, make a list of the items that you need and prioritize them to avoid overspending.
Shop early: If you want to have the best selection, it is essential to shop as early as possible. The most popular items sell out quickly, so don't wait too long to make your purchases.
Check the return policy: Before making your purchase, check the return policy to ensure that you can return or exchange items if needed.
Use vouchers and discounts: Check online to see whether there are any vouchers or discounts available for the Next sale.
By following these tips and staying on top of the Next sale dates, you can save money while shopping for the items you need.
What time does the Next sale go online?
The Next sale typically goes online at around 8am on the day of the sale for VIP members and at 5am the following day for everyone else. However, it's important to note that the exact launch times may vary for each sale, so it's best to check Next's website for the most up-to-date information on sale dates and launch times.
Here are the Next sale dates for 2021:
Spring Sale: Expected to start in late-March
Summer Sale: Expected to start in late-July
Autumn Sale: Expected to start in late-September
Winter Sale: Expected to start on Boxing Day (December 26th)
Pro Tip: To increase your chances of getting your desired items during the Next sale, make sure you are signed up as a VIP member, have your payment and delivery details saved, and are online and ready to shop as soon as the sale launches.
Does Next have a Black Friday sale?
Yes, Next has a Black Friday sale every year. This year, the sale is expected to start on November 26th and run through November 29th. However, it's always a good idea to keep an eye on the Next website as they may offer early bird discounts or run the sale for longer.
In addition to its Black Friday sale, Next has other sales throughout the year, including its summer sale, January sale, and Easter sale. To stay updated on the latest sales and promotions, sign up for Next's email newsletter or follow them on social media.