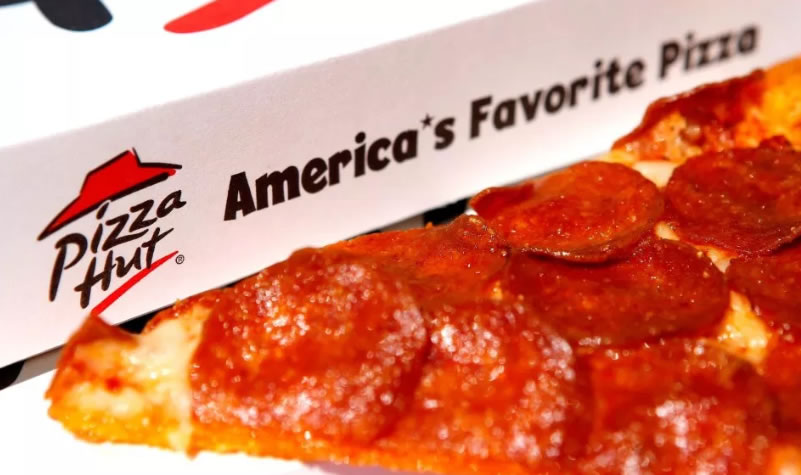 Eating at Pizza Hut is not exactly cheap, but you can reduce the costs of your meal with these money saving tips. Whether it's a treat or for a special occasion, they'll help you enjoy a slice of pizza on a student budget.
1. Check Their Website for Deals
Whenever you want to go to Pizza Hut, check out the deals segment on their website. There, you can often discover deals on your order that will save you a lot of money. Of course, deals may change based on location, so always check to see what's available before placing an order.
2. Order Large Instead of Two Regular
Taking your partner out for dinner? Why order two regulars when you can order one large pizza? The large one usually has more pizza on it, and it costs less. Indeed, it's usually 10-20% cheaper than two regulars.
3. Ditch the Ice
Many fast food chains use around 50% ice in their soft drinks. This helps them save money by filling the cup with ice instead of the drink. If you want to get what you pay for, order your drink without the ice to enjoy the full flavour.
4. Use The Pizza Hut Discount Card
Pizza Hut, like any other pizza place, offers discount cards to customers. Claim your own and use it next time you place an order to keep some extra pounds in your pocket.
5. Make Your Own Pizza
Many pizza places offer this option, and Pizza Hut is no exception. You can make a custom pizza and save some cash on ingredients. In fact, it is often more advantageous to opt for a "create your own" even if you plan to use the same ingredients usually present on a pizza from the menu.
6. Hunt for Coupons
There are many coupon and discount websites where you can find interesting Pizza Hut deal. Simply do a Google search and grab one of their coupons. This will save you some cash, but keep in mind that these offers only applies to online orders. Most of these coupons are not accepted in stores.
7. Use a Delivery App
Want to order pizza at home? There are some Pizza Hut stores that ask for delivery fees, but you can bypass them by simply ordering pizza via a delivery app. There are a few that offer free delivery on Pizza Hut orders.
8. Join Pizza Hut Reward Club
Pizza Hut has a reward club. If you join, they'll give you loyalty points for every order. Gather enough points, and you can get huge discounts on your next pizza. Maybe even get it for free!
9. Order in Store
Want to order a pizza? Online offers are good, and they are often convenient, but you can also find many deals directly at Pizza Hut. Many of these are not available online, so it's always a good idea to go check.
10. Make Your Own Margherita
We already told you Pizza Hut lets you make your own pizza, but only a few people apply this to the simple Margherita. If you're craving it, just create your own pizza with only sauce and cheese. This method will surely save you a quid.