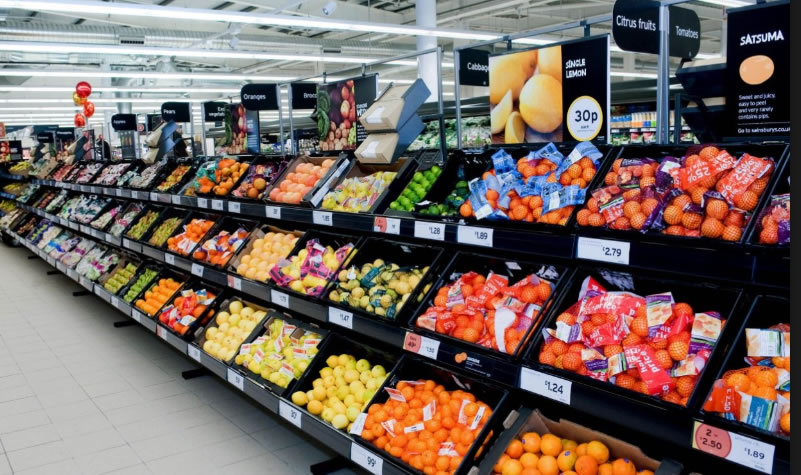 Grocery shopping can be expensive; luckily, you can take advantage of these 10 money saving hacks if you shop at Sainsbury's.
1. Join the Sainsburys Nectar Scheme
Like most stores, Sainsbury's has its own loyalty scheme, called Nectar. Get a card, stick it in your wallet, and use it every time you shop to gather points.
You'll get 0.5p for every £1 you spend, but the good news is that you can use the Nectar card at ASOS, Virgin Trains, EasyJet, and even on eBay to gather the points faster.
When you have enough points, you can use them to get discounts on your purchases.
2. Check the Nectar Website Regularly
Alongside the Nectar card, there is also the Nectar website. Check it regularly to find interesting deals and promotions on selected items. Some are exclusive to Nectar card holders and you'll have to upload them to your card before redeeming them.
3. Double Your Points
Every once in a while, Sainsbury's doubles the value of your points if you use the Nectar card in one of the selected stores. As you might have figured out, you can find out which are these stores by checking the Nectar website.
4. Watch Out for Freebies
It may seem unreal, but Sainsbury's often partners with brands and gives away freebies to attract more customers. For you, it's a true opportunity to save some money on your already minimal student budget.
5. Look Out for Fashion Sales
If you want to keep up with the trends without spending a fortune, watch out for fashion sales at Sainsbury's. Most clothing items are already cheap, and during the sales period, you might get as much as 25% off the original price.
6. Get a Delivery Pass
A delivery pass is the only way to save loads on delivery if you mostly shop online. Delivery usually costs between £1 and £7.
A pass costs £30 a year if you're happy to receive your order in the middle of the week or £60 a year if you want the flexibility to choose any delivery day and time slot. Either way, it's a worthy investment.
7. New Customer Deals
If you haven't shopped online from Sainsbury's yet, you can also score some great new customer deals. Definitely a method worth trying when you're low on funds and starving.
8. Buy Sainsbury's Branded Items
Like most stores, Sainsbury's also sells private label items. They are usually the equivalent of branded ones, and many users swear by their efficiency. No doubt, they are worth trying. If you don't like them, you can always switch back to your branded products.
9. Hunt for Sainsburys Coupons
Coupons are a sure way to score some deals. They can be Sainsbury's discounts or discounts offered directly by manufacturers. Either way, they are worth using.
10. Get a Sainsbury's Credit Card
Ultimately, get a Sainsbury's credit card if you're eligible. Most credit cards have cashback benefits while you can use others to get interesting discounts on a lot of products.
Most credit cards offered by the brand also earn you Nectar points alongside the other benefits.