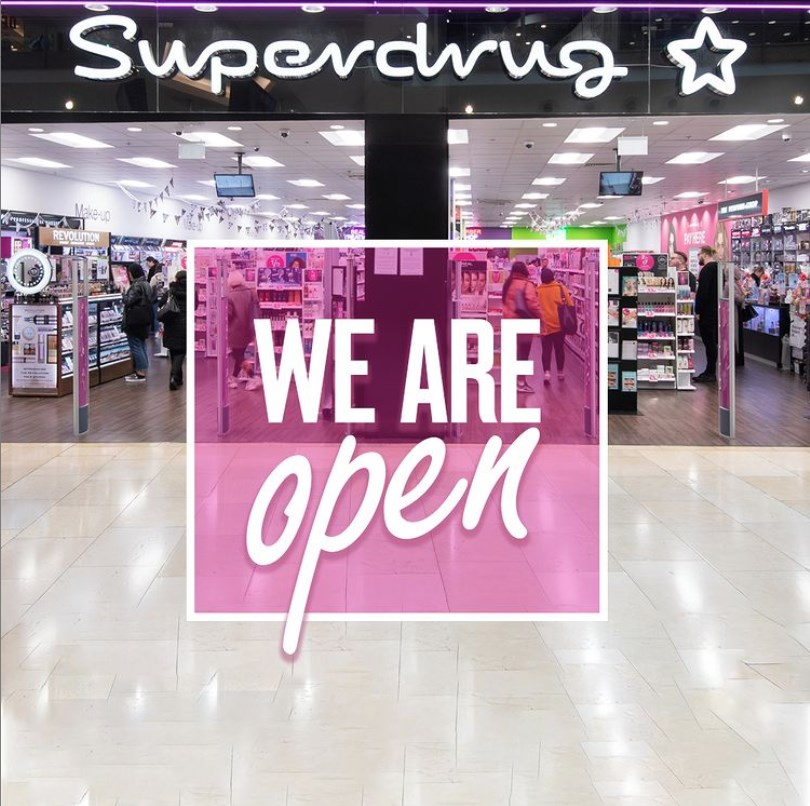 Superdrug is one of the most well known UK brands and is extremely popular if you are after beauty products, things for the bathroom or a cheeky meal deal. If you're in need of Superdrug student discount, then we have put together a list of tips and tricks you can use to get money off at Superdrug. Some may work, some won't, but keep them in mind when shopping.
Superdrug is one of the top health and beauty retailers for the UK and Ireland. The products on offer include makeup, toiletries, accessories and any kind of beauty or pharmaceutical staple. These products are sold both online and in store. There are around 800 stores nationwide, so it should be easy for you to get your beauty fix wherever you are in the UK.
Not in the mood to DIY your own pamper day. No problem, Superdrug's Beauty Studio offers a range of beauty services over many of their stores. These services include brows, lashes, nails, hair, piercings and  their waxing services. Meaning that you can get the full spa experience at a fraction of the cost.
Is there an NHS discount at Superdrug?
At the moment there is no NHS discount at Superdrug but occasionally they do offer 10% off to NHS staff. You must present your NHS ID card in store (the 10% off for NHS staff is not available when you order online or use the Superdrug app). Show your NHS card to the store assistant at the checkout desk to get your 10% off. Even if there is no offer advertised give it a try! You may get lucky.
Does Superdrug have student discount?
Yes, Superdrug give you 10% discount as a student all year around. All that is needed to redeem this offer is to present a registered Superdrug Health and Beautycard, and one form of student ID when purchasing an item in store. The good news is that Superdrug does do a student discount if you are shopping in store only. Students can claim a 10% off There are a few stipulations – you must own a valid NUS Extra, TOTUM, UNiDays or StudentBeans ID card and present this to the Superdrug member of staff at the checkout counter. Other than that then go forth and get that money off at Superdrug.
Is Superdrug on UNIDAYS?
Unidays is a popular student discount website and there is more good news for you. Unidays offer 20% off purchases at Superdrug when you use the website or the Superdrug App. All you need to do is sign up to the Unidays website (which is free) and copy and paste your Superdrug discount in the the promotional box when you reach the checkout stage of the Superdrug app on Samsung or Apple devices. The UNIDAYS student ID can be used to redeem an in store discount of 10%, with a registered Superdrug Health and Beautycard.
Can you get student discount online at Superdrug?
Superdrug's main student discount of 10% can currently be redeemed in store, with a valid student ID and registered Health and Beautycard. Any other online offers are likely to appear sporadically, so check back on this page for the most up to date discounts.
Is Superdrug still giving NHS discount?
Yes, Superdrug are offering a 10% discount to NHS staff. All that is required to redeem this offer is a registered Superdrug Health and Beautycard, and a valid NHS ID in store while checking out. Unfortunately, this deal is only available in store, and cannot be redeemed online.
Can I get free delivery at Superdrug?
Yes, free standard delivery is available for registered Health and Beautycard customers. A minimum spend of £10 is also required to redeem this service.
Can I use 2 Superdrug voucher codes together?
No, unfortunately you can only use one voucher code per transaction. These voucher codes also do not work with other discounts or promotions.
How do I enter a promo code on Superdrug?
Go to your shopping basket checkout located at the top right corner of the page.
Once you are on the checkout page there should be Voucher Code section on the left side.
Type your code into the Voucher Code box provided and click redeem.
Your voucher should now be applied to your basket, and you can continue to checkout with your discount.
Conclusion
There are a number of ways to save money at Superdrug. Students can get either 10% of 20% off Superdrug depending on if you sign up to the Unidays website, which offers a number of discount offers to students and NHS staff. Remember to read the terms and conditions of the offers first though. Always carry your NHS ID card or your Student NUS ID so that you can claim the offers at checkout.