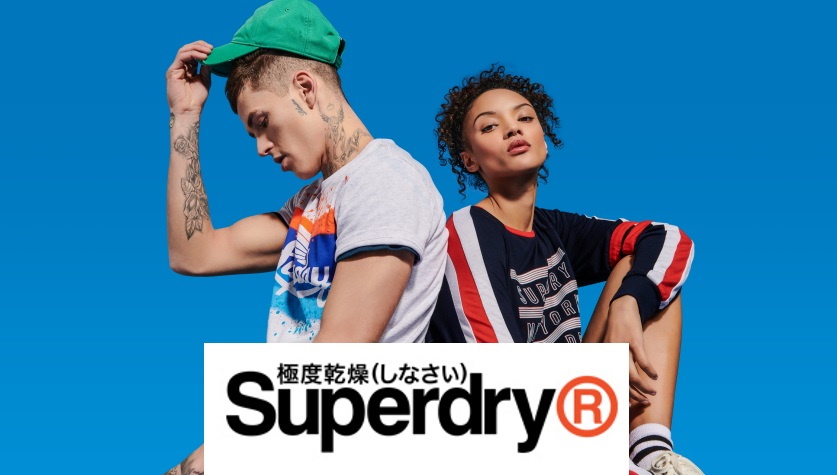 Comfy but fashionable clothes are a must for long uni days, so why not treat yourself to some new clothes from Superdry. With our top tips below, you'll be able to avoid the guilt and save yourself some money.
Does Superdry do Student discounts?
Superdry does offer a student discount through the Unidays student discount scheme. This is marked at around 10%
1. Get your student discount from UNiDAYS
As long as you have an account on UNiDays, you can get 10% off all full price items. Just visit www.superdry.com/unidays and log in to get the discount instantly.
2. Free Delivery and Returns
With free delivery and returns you won't be stuck for paying more to have your new clothes sent straight to your door. Free returns also means you can treat yourself to that top in the sale that's only available in a size down. If it doesn't fit like you want, you can always return it for a refund with no hidden costs.
3. Sign up for marketing to get offers
After a minute on the website, you might find a pop-up like the screenshot below. These pop-ups allow you to sign up for marketing communications such as newsletters and regular emails in exchange for an instant offer. You may even get future offers and sale notifications sent to your inbox so it is worth signing up if you're considering purchasing clothing or accessories from the site.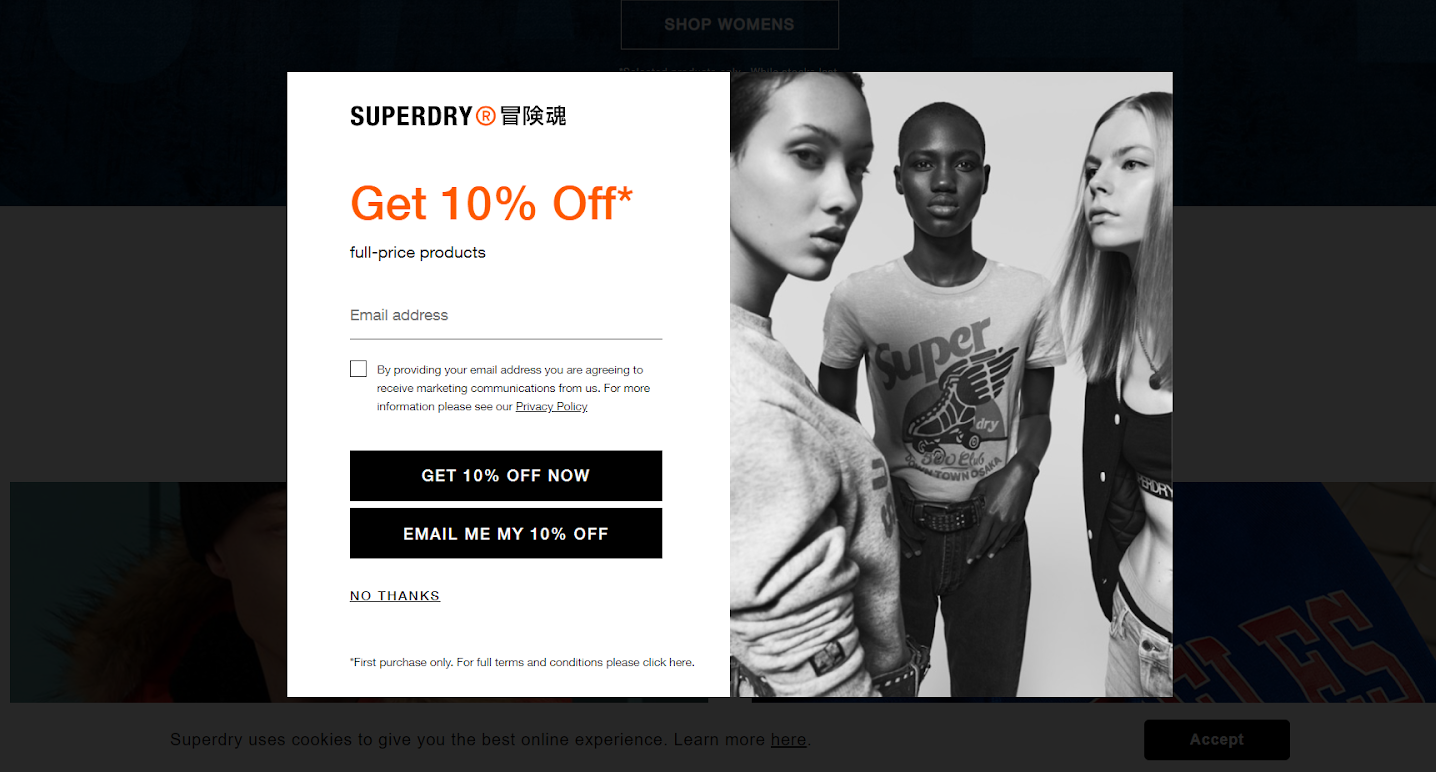 If you can't find a pop-up like the screenshot above, be sure to check out the footer of the website to sign up to the newsletter and for sale notifications.
4. Shop the Superdry Outlet
On their website, Superdry has a dedicated outlet section with the option to save up to 73% on the clothing listed in the outlet. As this is an outlet, if you see something you like, it's best to act quick otherwise you might miss out. This also means that some items might not be available in all sizes but check regularly to keep up with any new lines they might add.
5. Check for Sales
If Superdry is currently having a sale, make sure to check their website's dedicated sale section. By going straight to this section, you won't need to scroll through pages just to find the best deals. By following our tips written above, you should now be signed up to receive sale notifications so be sure to keep an eye on the inbox and head to this section as early as possible to be one of the first browsing the sale. Just be aware that any discounts mentioned in this post can not be used on sale items!
6. Keep an eye on their social media accounts
Most companies post updates on the latest deals on their social media channels, and Superdry is no exception. If you don't want to sign up for email updates, following their social media accounts might be the best option for you. Just be aware that signing up to their marketing communications might give you priority and better offers than relying on social media posts.