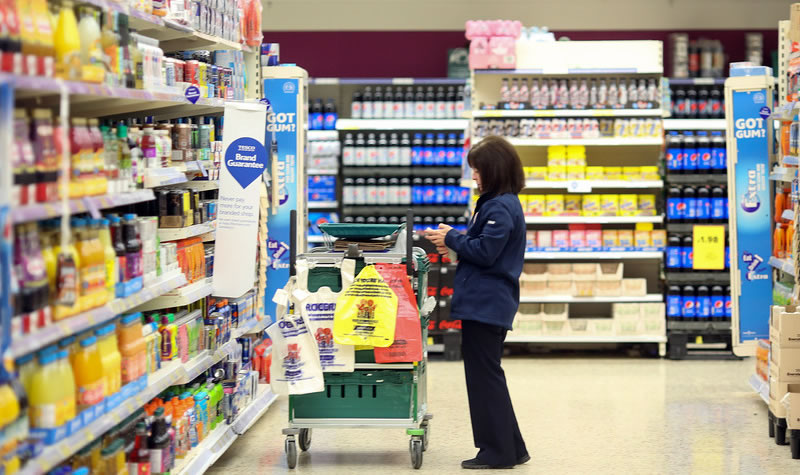 When you're a student, most of your money goes on groceries and personal care items. Sometimes, finding a few spare pennies to join your mates down at the pub can be truly complicated.
Or you could learn these 10 money saving hacks for Tesco, so you can save some quid on food and essentials.
1. Tesco Clubcard Loyalty Scheme
Like most supermarkets that respect themselves, Tesco has a Clubcard Loyalty Scheme.
Ask for a card and use it when you're paying for purchases. Once you gather 150 points, Tesco will start sending you vouchers with each monthly statement.
2. Tesco Cashback Websites
If you haven't heard of them by now, cashback sites are websites that give you money back on verified purchases from certain retailers, including Tesco.
There are plenty of sites out there, so just search them and shop through the most convenient.
3. Join Tesco Delivery Saver Program
Do you usually shop online? Know that you can save a lot of money by opting in the Tesco Delivery Saver Program.
It costs between £30 and £60 if you decide to pay annually and you'll get free delivery with all your orders.
4. Tesco Credit Card
Not many know that Tesco also has a credit card. If you're eligible to get one, using it to pay for your purchases can earn you loyalty points.
And you already know that Tesco sends vouchers for them once you reach a certain threshold.
5. Join Tesco Baby Club
If you're also a parent, joining the Tesco Baby Club can save you money on a host of baby products.
These discounts only apply if you joined the club and attend the Tesco Baby & Toddler events.
6. Check Out the Reduced Section
Like all shops, Tesco runs in-store and online discounts on products close to their expiry date.
Most of these products are perfectly fine to consume, and you could save a lot of money by checking out this section before shopping.
7. Scan As You Shop
Saving while shopping online is often easy, as you can always control how much you spent. But what to do if you shop in the store?
If you can, shop at one of the selected Tesco stores with Scan-as-you-Shop Devices. These barcode readers let you check how much you spend before arriving at the counter.
8. Christmas Voucher Scheme
Seasonal discounts are also a great way to save some money.
Through this scheme, you can save your Clubcard points until Christmas, top them up with any amount between £25 and £360, and get a supplementary bonus of up to £12.
9. Use Tesco's Online Meal Planner
Did you know that you can save a bunch if you plan your meals in advance? If you didn't, it's time to find it out.
You can use any meal planner or directly Tesco's online meal planner to make weekly plans for your meals and save on your grocery shopping.
10. Use Discount Codes and Coupons
Whether you like to shop online or in-store, you can use discount codes or coupons to get hot deals on various items.
A quick search online will reveal dozens of codes you can use to minimise the impact grocery shopping has on your student budget.