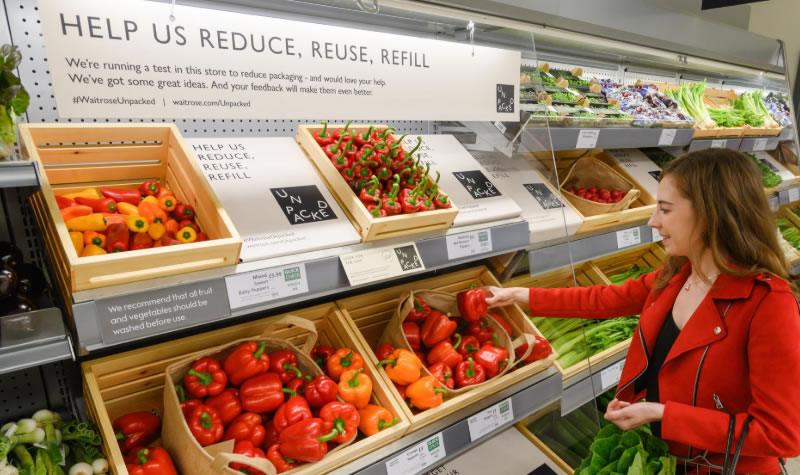 Waitrose is renowned for the quality of its products, and it's the place where you can find some delicious international foods. However, it's also one of the most expensive stores you can buy from.
Luckily, you can use these money saving hacks to spend less on your purchase.
1. Go Shopping at Waitrose on Wednesdays
Waitrose launches all its weekly deals on Wednesdays, so shopping on this day gives you a chance of scoring some great discounts. Because most of these products tend to run out of stock fast, it's a great idea to go shopping on a Wednesday morning or afternoon.
2. Get Free Leftover Items
Not many people know that the store gives away free leftover items that expire on the day. If you visit the store right before the closing time, you can get free flowers or baked goods, to name just a few.
3. Buy Waitrose Essentials Brand Household Products
Cleaning your home or dorm is essential, and a great way to save some money is by doing it with Waitrose's Essentials brand. The products have a decent quality and cost less than most branded items. Some personal care items labelled Essentials are also worth trying.
4. Waitrose Staff Discount
If you happen to work at Waitrose, you'll get 25% off all your purchases.
That's a nice trick if your uni schedule allows you to work; however, know that employees are not allowed to share their discounts with other people.
5. Hunt The Yellow Labels
Yellow labels indicate a discount, so hunt them and buy some goodies at great prices. They are usually applied to products that will expire on that day, so you should go shopping in the afternoon if you want to get a deal.
6. Join the myWaitrose Loyalty Scheme
You can also use a loyalty card if you want to score some great daily deals. Register it online, and you can claim a free newspaper if you spend more than £10, get a free hot drink if you bring your reusable cup, and get 20% discount at the fish counter on Fridays.
7. Take Advantage of First Time Offers
If you shop online for the first time, take advantage of the first-time offers and get a discount on your purchase. It's only valid once, but it's still something.
8. Save on Delivery
Waitrose is the only grocery store that offers free delivery during all time slots. All you have to do is spend more than £60. You can easily do that by shopping for a longer period. Otherwise, opt for a free in-store collection of your order.
9. Get an It's On Us Voucher
If you're shopping in-store and all of a sudden realise that they are out of stock on an item, it's worth asking nicely for it's on us voucher. This voucher allows you to pick a replacement product free of charge, but staff can give these vouchers away at their own discretion.
10. Use Cashback Sites
Like most grocery stores, Waitrose has deals with many cashback sites. A quick search online will return dozens of results worth trying.