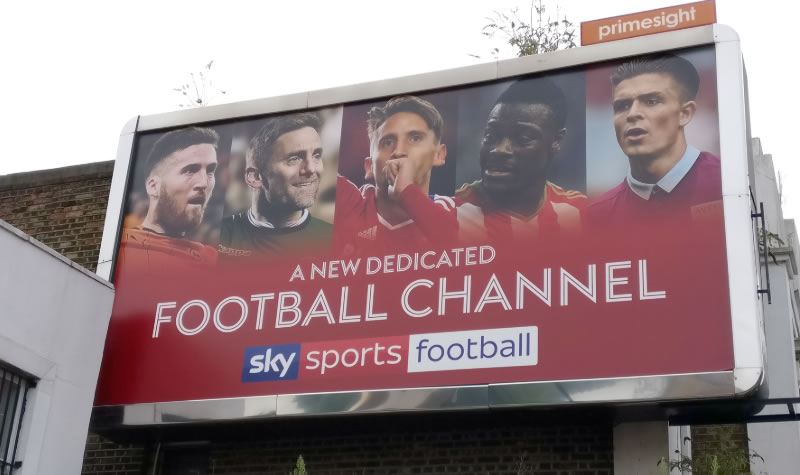 If you love sports, chances are you also love Sky Sports. Paying for it, though, could eat a quite big share of your student budget. Luckily, we know a few killer money saving hacks you can use to enjoy your preferred channels while keeping more pennies in your pocket.
Check them out below.
1. Get Sky Sports From Sky TV
The most obvious and logical thing to do is to get Sky Sports directly from Sky TV.
The service provider offers multiple deals and bundles that will bring you Sky Sports either at a massive discount or free of charge, at least for a few months.
2. Talk Talk TV With Sky Sports
If Sky TV is too expensive, check out the Talk Talk TV with Sky Sports. Talk Talk TV includes unlimited broadband, 70 Freeview channels, and a Sky Sports boost comprising 10 sports channels.
While not the cheapest out there, it surely is cheaper than Sky TV.
3. Now TV Sky Sports Pass
Similar to Talk Talk, Now TV also offers a Sky Sports Pass. It's a bit cheaper than the former, you can bundle broadband, home phone, and TV box deals, and you can even watch Sky Sports on all your devices including TV, smartphone, or tablet.
4. Sky Sports Mobile TV App
If you're mostly watching Sky Sports on mobile, download the Sky Sports Mobile TV App and enjoy your favourite channels for only £5.99 a month.
5. Now TV Sky Sports Cashback
Going back to Now TV, if you like their bundles and want to opt for their services, it could be a great idea to buy through one of the approved cashback sites.
You'll still have to pay for your bundle upfront, but will be able to claim cashback on your purchase afterward.
6. Sky Sports And Broadband Bundles
Sky also proposes interesting Sky Sports and broadband bundles that will give you cheap access to your favourite sports channels.
But don't forget to compare the offers first, as some broadband service providers might also include Sky Sports in their offers.
7. Special New Sky Customer Offers
If you're a new customer, check out the special offers proposed by Sky. You can usually get massive discounts on bundles including Sky Sports for at least 12 months.
8. Sky Sports On Demand With Sky Go
Sky TV subscribers can also benefit from Sky Sports on-demand on their mobile devices.
The service is free for up to two compatible devices and offers live and on-demand streaming of your favourite sports. The nice thing is that you can use the service in the UK, Ireland, and throughout the EU.
9. Watch Sports On Freeview
Not exactly Sky Sports but free, watching free sports channels on Freeview could be as rewarding as watching Sky Sports.
Definitely a great options for students on a tight budget.
10. Haggle Your Way To A Better Deal
Last but not least, if your contract is close to its end, haggle for a better deal. Or switch to another sports channels provider.