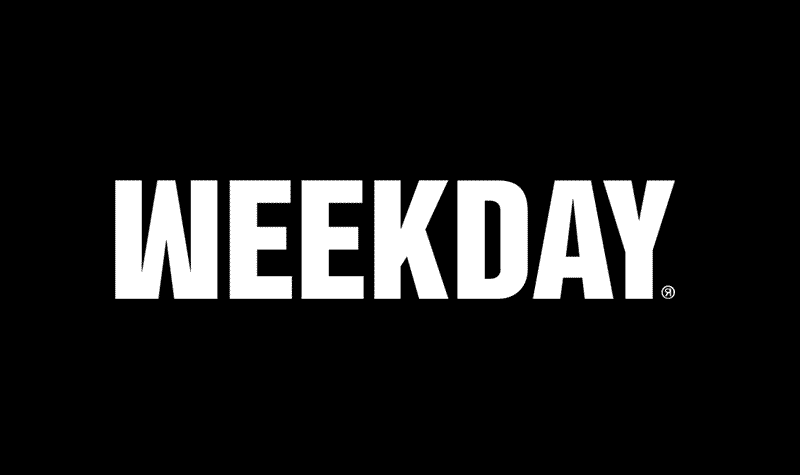 Does Weekday do student discount?
Yes, as a student you can get 10% discount on your order and free shipping too. To redeem this discount you need a valid Student Beans account or Mercenat card. You can collect your discount code from your valid accounts by logging in and searching for Weekday. Then you'll just need to enter your code into your Weekday basket and the savings should come rolling in. If you haven't got a student beans account currently, then you can sign up for free here.
However, if you have a UNiDAYS account already, then you could also use this as a way to get a great discount on Weekday clothes. The UNiDAYS discount can be used on the ASOS website, who currently sell a wide range of Weekday items. There is also on occasion a 20% discount for students to ASOS, which means you could receive an even bigger saving in the long run.
Weekday Swedish inspired fashion at a reasonable price for students
If you want to stay on trend this season then look no further than Weekday's stylish new fashion. Weekday was founded in 2002 as a Swedish brand specialising in fashion, with a focus on showcasing Swedish denim. As a brand they try to target the latest street style trends within youth culture and put their own spin on it.
Weekday FAQs and Help
Do Weekday offer free delivery?
Weekday currently offer free shipping to students with a valid student ID, as well as a 10% discount.
For delivery to the United Kingdom, Weekday will take between 6-9 days to deliver. Standard pick-up collection with Weekday costs £3 and standard delivery is £6. However, if you spend over £60 on your Weekday order, then they will offer free standard delivery.
Note: If you need any further information relating to Weekday delivery options then you can click here.
Do Weekday offer free returns?
Yes, Weekday pride themselves on always offering their customers free returns. They give their customers 30 days to return the necessary items, but you just need to make sure that all items your return are clean, unworn and have all their tags on.
They focus on both men's and women's fashion, an even curate a unique blend of their own pieces with a few other selected brands as part of their store.
Weekday is also a member of the H&M group, along with other brands. How could you not trust Weekday to deliver you quality service and products when they're associated with such a trusted retailer. If you'd like to check out Weekdays fashion yourself then you can view this directly on their website.