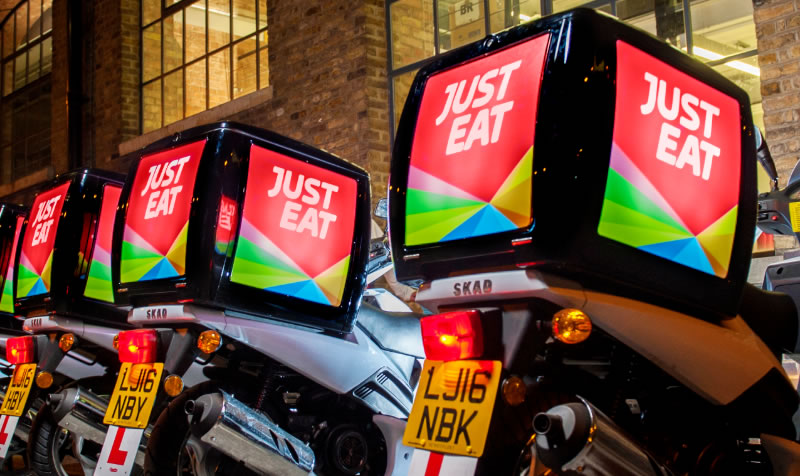 What better way to order some takeaway than Just Eat? Gathering loads of restaurants in just one place, your favourite dish is just one click away. And with this money-saving hacks, you can even save a quid when ordering from them.
1. Student Discounts
Are you a student? If so, you are in luck! You can get up to 15% off each order just by providing your student email. All you have to do is to use your email ending in ".edu" to qualify for this promotion.
2. Scour the Internet for Discount Codes
Today, the internet is a priceless resource. You can use it to look for different coupons and discount offers from Just Eat. Simply do a Google search and look for relevant sources to get your discounts from. If you hit the mark, you can get up to 30% off!
3. Collect Points
For every £1 spent on Just Eat you get 1 credit point. Users can collect those points and use them to save some money on future orders. Keep in mind that you can't use both points and discount vouchers at the same time.
4. Subscribe to the Newsletter
Just Eat sends promotional vouchers via email to its users. If you are in luck, you can get a nice discount on your next order. Simply check your email from time to time and see what's inside!
5. Use Google Pay to Complete Your Orders
Order via the Just Eat app and use Google Pay to manage the payment. By using that you can get up to 20% off your order. Just know that it only works on the first order you make.
6. Order 4, Get £5 off Your 5th Order
If you order via Just Eat four 4 times, you will get a nice discount on your 5th order. Simply complete 4 orders or more, and get £5 off your next one. It's not mandatory to use the discount on the 5th order; you can save it for when you need it the most.
7. Save on Delivery
Just Eat has delivery fees for some restaurants, but you can look for one that offers free delivery. Just keep looking through the list and find what suits you best. Keep that delivery cash in your pocket or use it on a more expensive order!
8. Save on Indian and Chinese Food
Just Eat offers free delivery and up to 25% off your order if you use the app to get some Indian or Chinese food. This offer is region based and its best to check that before you order. But still, if you are lucky, cheap noodles are heading your way!
9. Save on KFC Delivery Fee
Just Eat offers free delivery from a KFC student discount restaurant all over the country. Just fill in your order and wait for your delicious hot wings to arrive at your door. We wish that this offer was available for more restaurants, but hey, time will tell!
10. Pay with VISA and Get £5 Off
If you have a VISA card, you are in luck! Just by using it to pay, you will get £5 off your order. This only works for the first order of the month, but it's still something.