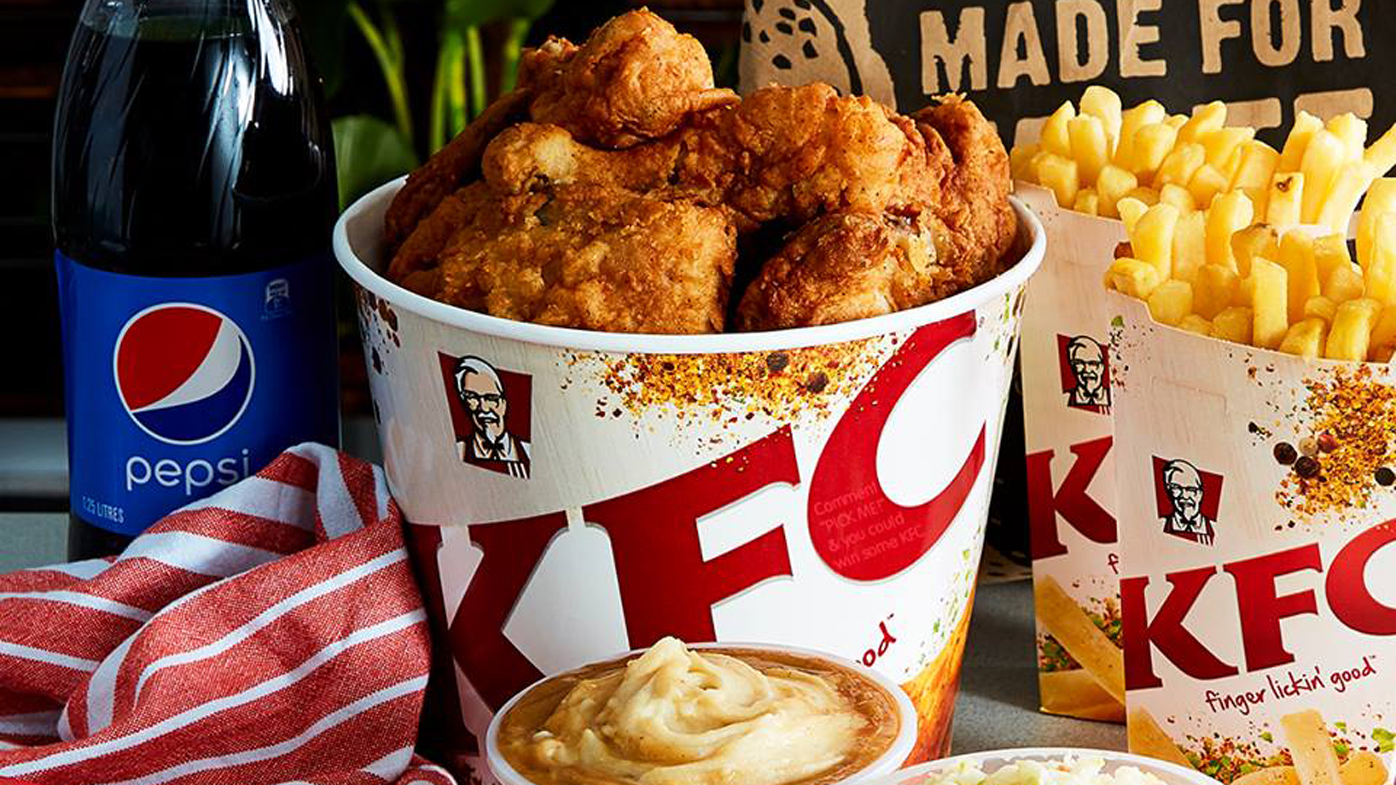 Does KFC do Student discounts?
No. At the moment KFC does not do student discounts so you're better off with a McDonalds. However there are ways to save at KFC and indulging yourself with a crispy chicken bite. Read our guide below for more money saving hacks on you meal. The chicken is even more delicious when you can get it for less.
Wondering how? Here are 10 money saving hacks for KFC.
1. Get A KFC Kids Menu for A Small Meal
Only want a small meal? You can keep some extra pounds in your pocket just by ordering the kids menu!
Not only your wallet will thank you, but your weight will thank you too. And hey! There is a free toy included.
2. Free BBQ Sauce
Did you know that KFC offers free BBQ sauce? Get ready to dip your chips or crispy meat pieces in this delicious sauce. This will save you some money that you can use for something else!
3. Don't Get a KFC Bucket
While the contrary is true in most places, at KFC, you can save and eat more by ordering two regular menus instead of one bucket.
Not only you'll get extra food, but you'll also get extra drinks and keep more money in your pocket.
4. KFC Student Discounts
There are dozens of online sites where you can find student deals and discount codes for KFC, as well as Mcdonalds or an honest burger student discount.. Check them out, grab your voucher, and enjoy a cheaper meal. Don't forget that you might have to show proof that you're a student.
5. No To Ice
Do you know you can get more soda if you don't order it with ice? Yes! It's a fast food technique to put half ice – half soda in a cup just to save some money on their end.
Simply order your drink without ice, and you will get more soda!
6. Grab KFC Season Deals
Do you know that KFC launches many deals a couple of times a year? They are limited time offers, but you should always take advantage of them to save some cash.
You can get interesting deals, such as chips and wings/crispy chicken for £1! Buying two of these is usually more food than in one regular menu.
7. Don't Take Any Extras
At the end of your order, you will be asked if you want some extras, especially if you're ordering a burger. Always refuse. They will charge you extra for those little things without telling you.
8. Lunch Discounts at KFC
Did you know that you can save up to £2 for a menu if you grab it at lunch? Sounds good, doesn't it? If you order the lunchtime deal before 3pm, you will get a fillet burger, two hot wings and a side of fries for just £1.99!
9. Split Your Menu With a Mate
While a bucket won't save you too much, a big menu is cheaper than two regulars, and it contains enough food to share with a friend.
10. If You Want a Big Meal, Always Get a Menu
At KFC, you can either order each food separately or opt for menus.
They might not always contain the exact thing you want to eat, but if you're flexible, a menu is always better value for money than getting separate items from the list.