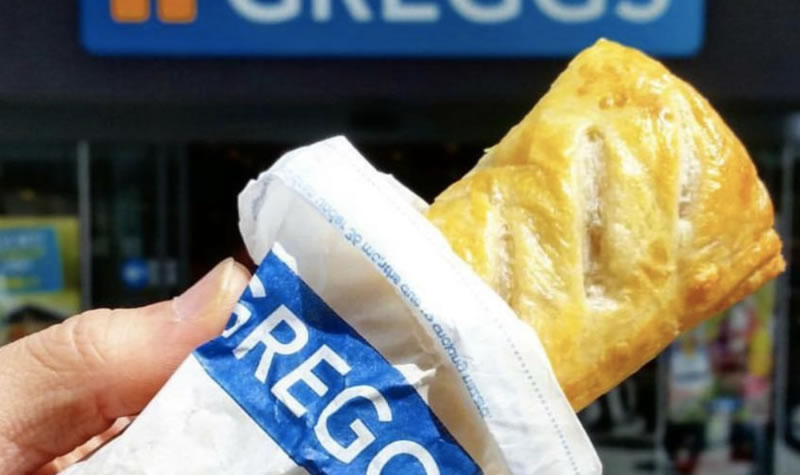 Does Greggs do Student Discount?
Yes. It is possible to get a student deal at Greggs if you are savvy when you go into a Greggs. Forget about your McDonalds student discount, if you're a broke and starving student who likes a Greggs, you're in luck – there are some ways to save even more money on their already excellent deals. Have a read below for some top Greggs discount tips.
Check out these ten proven methods to save a quid at Greggs.
1. Get Freebies With Greggs App
The Greggs Rewards App is a true gateway to discounts, savings, and it usually includes one or two freebies each month.
It's available on Apple and Android, and you even get a free hot drink for subscribing.
2. Use the Greggs Takeaway Trick
Like most places, Greggs charges an extra fee if you decide to eat in, so you can save some money if you order takeaway.
You can sit and eat in the shop after you've paid, as the employees aren't allowed to tell you anything.
3. Three Greggs Doughnuts Instead of Two
If you want two doughnuts, also check how much they charge for three. Awkwardly, they often have the same price, and you'll have an extra doughnut for yourself or to share with your friends.
4. Greggs Student Deal
Why not take advantage of your student status to score a deal at Greggs? If you buy a sandwich deal for £3 and show a valid student ID, you can choose a free sausage roll, snack pack, cheese and onion bake, sweet treat, or fruit.
5. Bring Your Own Cup
The morning cup of tea or coffee is a staple for many; but did you know that you can save 20p on your hot drink if you bring your own, reusable cup? Now you know.
And no, the cup doesn't have to be Greggs.
6. Get a Free Greggs Sweet Treat
If you have the Rewards app, you'll get a free sweet treat on your birthday. The discount code is valid for 30 days after it has been issued.
7. Save With a Custom Greggs Sandwich
It isn't customary to get a custom sandwich at Greggs, but if you're really nice with the employee, you might swap some ingredients.
Most of the times, the employees will charge you the cheaper sandwich.
8. Exchange Your Cold Pastry with a Hot One (Plus Free Hot Drink)
If there is one thing Greggs cares for is its image. So, if you happen to get a cold pastry – or cold hot drink for that matter – you can return it and get a fresh, warm pastry and a complimentary hot drink.
9. File a Complaint
Also, know that you can get a bountiful voucher if you file a complaint about a valid reason. For instance, if an employee has been rude or you got a burnt pastry, ring customer service, and file a complaint. You'll get a text with a discount code of £8 or more, similar to KFC student discount..
10. Get a Greggs Vegan Sausage Roll
Do you like the sausage roll but £1.75 is just too much? Swap it for a vegan sausage roll. It may not be your staple, but enthusiasts swear by it.
And it comes at only £1.