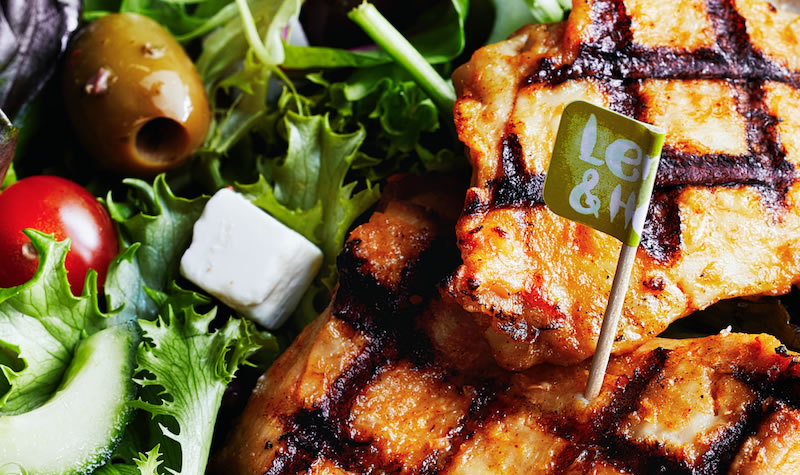 C'mon, admit it. We all love a cheeky Nandos from time to time, which is why I set about creating this money saving guide to getting you more chicken for your change. Saddle up, strap your self in and load up those Piri Piri sauces, this money saving guide is gonna be spicy!
Before we begin, who are Nandos? Or are we more of a McDonalds student? Well, Nando's is one of the nation's favourite chain restaurants and has certainly smashed its way into the British psyche with their succulent range of chicken dishes.
Their spicy chicken truly knows how to impress your taste buds, but eating it too often might not be ideal for your wallet. That is unless you learn these 10 hacks that can help you save some money.
How do I get 50 off Nando's?
After the Covid epidemic Nandos offered 50% off to customers who brought anyone aged over 65 to their restaurant. A very kind gesture thats for sure. We are not sure if this offer is still in operation but it was a great offer for elderly relatives.
How much NHS discount do you get in Nandos?
The good news is that NHS staff can get 20% off at Nandos restaurants in the UK. You must show your NHS ID card to a member of staff before you order your meal. There are a few stipulations when using your NHS discount. You can only claim a maximum of £4 off your meal. A little disappointing but hey, thats a glass of wine! And not that you'll be chomping on Nandos for breakfast dinner and tea but you can only use the Nandos NHS discount once per day.
How do I get my Nandos discount?
If you do have a discount of any form at Nandos then the main thing to keep in mind is that it can only be used at Nandos Restaurants, and not with delivery services or online orders. Read the terms and conditions of using the Nandos discount code or kfc student discount.. If you have a student NUS card or NHS ID card remember to show your card before you order your meal, and don't forget that there is a maximum amount that you can claim money off.
1. Nando's Loyalty Card
Like any place that respects itself, Nando's offers loyalty cards to its loyal customers. Getting it is a no-brainer, and you can use it to get tasty rewards – aka free chicken.
2. NHS, Forces and Emergency Services Discount
Not many people know it, but you can benefit from 20% off at Nando's if you're an NHS, forces or emergency services, student or trainee. You only need to show your badge when placing your order to claim the discount.

Student Nurse? Don't forget to bag your 20% off at Nandos simply by flashing your ID card
3. Make Your Own Double Chicken Burger
If you couldn't care less about lettuce and tomatoes when ordering a double chicken burger, you can save a quid and make yourself a bigger one by ordering the ingredients separately… well, except for the veggies. With this trick, you can save 60p. If you're in company, that's at least £1.20 less  on your order.
4. Order Large Fries Instead of Regular
When eating out with your friends or crush, it's quite common to have two or several separate orders, including two or more regular fries. However, you could save 40p is you decide to go for one large fries and split them in two. Combine it with the DIY double chicken burger above, and you've saved £1.
5. Get a Kid's Menu if You Want a Small Meal
If you want a small meal, "Nandinos" menus consist of either small chicken burger or three chicken wings, two sides, and a drink. The option can save you at least £3.50, and you won't have to worry about calories.

Not that hungry? Take advantage of the Kids menu Nandinos. It'll save you at least £3.50!
6. Half Chicken Instead of Butterfly Chicken
Butterfly chicken is one of the most popular dishes at Nando's. Therefore it's more expensive. Half chicken, on the other hand, costs 65p less, it has more meat, and it's a great alternative if you don't mind the bones.
7. Free Perinaise
Nando's usually charges you for the famous Perinaise sauce, but you can make your own for free by mixing mayonnaise with the favourite condiments. It might not taste exactly the same, but that's an extra 60p that stay in your wallet.
8. Get Free Water
If you don't want to have a soft drink or alcohol, know that you can get free water. Nando's will give you a smaller "bottomless" style glass you can refill with water for as many times as you want. A great way to save £2.70.
9. Avoid Sugar Tax
The new sugar tax could put a burden on your wallet; luckily, you can avoid it by skipping the original Coca Cola when you eat at Nando's.
10. Use Loyalty Stamps Wisely
While the chillies can always save you money, you can save even more if you learn to use them wisely. Instead of using your points when you get to three, gather them until you have ten, so you can save up to 18.9% on your order.
Conclusions
We all love a Nandos so if there is a discount available then use it. Remember to keep your ID cards, whether a student or NHS staff on you at all times so you can get your money off, same with your honest burger student discount.. Take advantage of the Nandos loyalty cards if you are a frequent visitor and if you just want to cut down or are not that hungry just order a kids meal.